Uncategorized
Micromax plans for a Comeback with new mobiles in India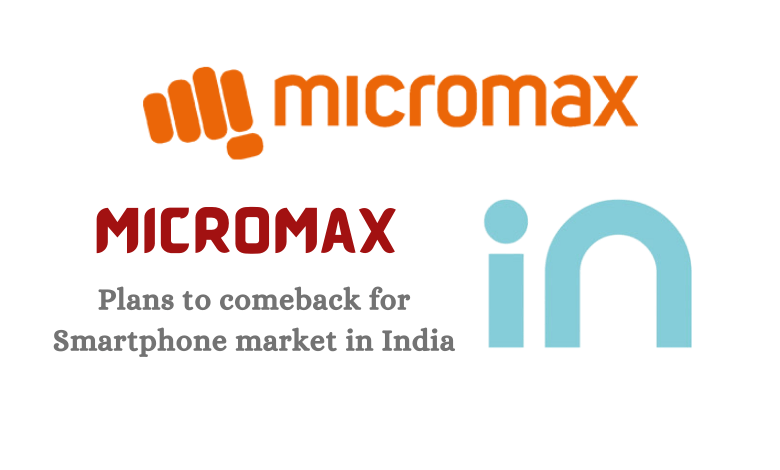 Micromax plans for a Comeback with new mobiles in India
Micromax plans for a comeback with the launch of the new mobile phones with the series 'IN'.
'IN' stands for INDIA. Micromax is a manufacturer and electronics company in India offers various products like Smartphone, LED, Tablets and many more and has its headquarter in Gurugram, Haryana. Before the Chinese brands Micromax was the strongest company in market but from the last few years, Micromax had not launch any new mobile brands but it has its place in market.
In October 19, the last mobile of Micromax was launched. The company's co-founder Rahul Sharma has tweeted 'Let's start afresh' that means they are ready to comeback. Hope they will launch their new series before DIWALI or soon. The new brand will come with high performance without violate the customer's privacy and value for money. There is no official date has declared yet for launch of new mobile series.
Some Reports has mention that the company will offer MediaTek Helio chipsets, G35 processor also has some new advance features in their devices. Their price range will be greater or less than 15000.                        Company will also provide premium features in new mobile. It is also mentioned that Micromax is also included with company those are taking advantage of PLI scheme.PLI scheme has started by the government to motivate the production of mobile phones in India. According to the reports, Micromax will invest about Rs.500 crore in local manufacturing to give toughest competition to Chinese brands and make its strongest place again in market with their comeback.
---