Software
Most useful Software for CS IT Students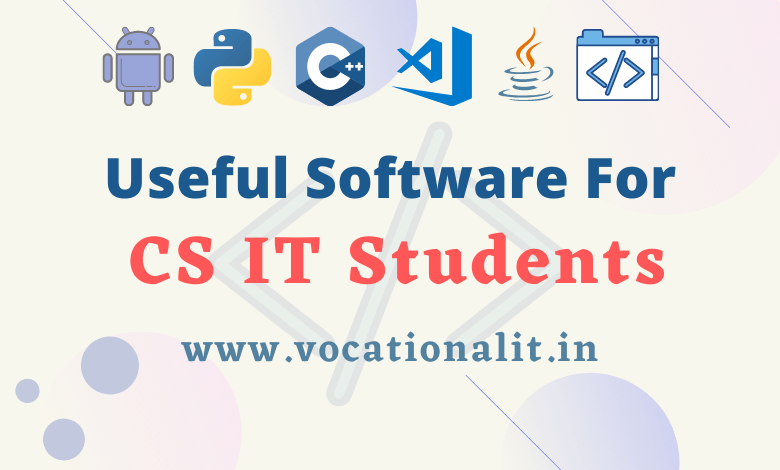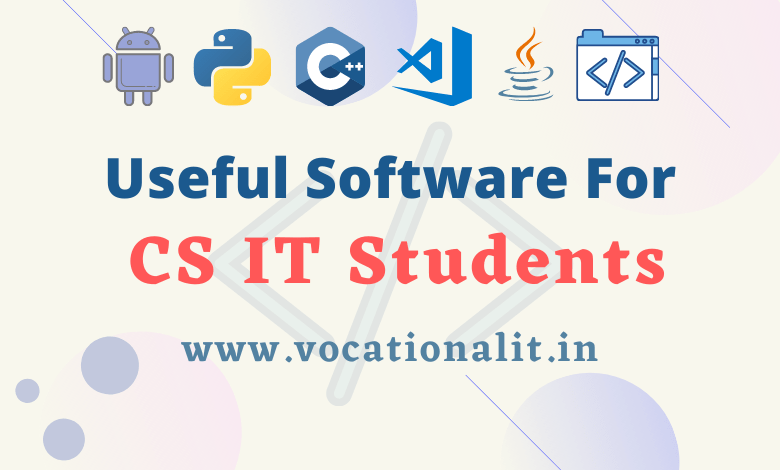 Most useful Software for CS IT Students
Hey friends, If you are an Engineering Students and, You are from CS or IT Branch so today I will tell most useful Software for you. Because software are very important for us.
In other words, You can say you can not do any work without these software.
We have categorized all the software according to need and requirement for example, 
1. Programming
2. Code Editor
3. Photo Editing
Programming Software for CS IT students
Android Studio provides tools to the user for the development of apps on every device. On the other hand,
By using it Developer can create Application for Android (.apk) file. In conclusion, It is a development environment for Google's Android operating system.
Language Required for Android Studio
NetBeans is an integrated development environment for Java. NetB. runs on the platform like:- Windows, macOS, Linux and Solaris.
You can make quickly and easily develop desktop, mobile, and web applications with Java, JavaScript, HTML5, PHP, C/C++ and more. Because these languages are easy to learn.
Language Required for NetBeans
You can write and run any program according to your need. You can write Code for Java, JavaScript, HTML5, PHP, C/C++ and more.
Software for Code Editor
Visual Studio Code is a free source-code editor made by Microsoft for Windows, Linux and macOS. Features include support for debugging. In addition, syntax highlighting, intelligent code completion, snippets, code refactoring, and embedded Git.
Notepad++ is a text and source code editor for use with Microsoft Windows. It is an editor, which allows working with multiple open files so that, You can open multiple files in a single window. The project's name comes from the C increment operator. Notepad++ is distributed as free software.
Software for Photo Editing
Adobe Photoshop CS6 for PC Windows developed by Adobe Team. It is a high-class and lightweight tool with digital support specially designed for Windows PC. Wet brushes, healing brushes, an elegant collection of tools, and background filling are available as some surprising material like that of CS4.
Canva is a platform in which you can design graphics. So that, users can create social media graphics, presentations, posters, documents and other visual content easily. Users can choose templates from many professional designed and, edit the designs and upload their own photos through a drag and drop interface.
You can use directly from its website or you can download it for PC.
Software for Documentation
You can use MS Word for create Documents or files.
Above all, you can use these software easily.