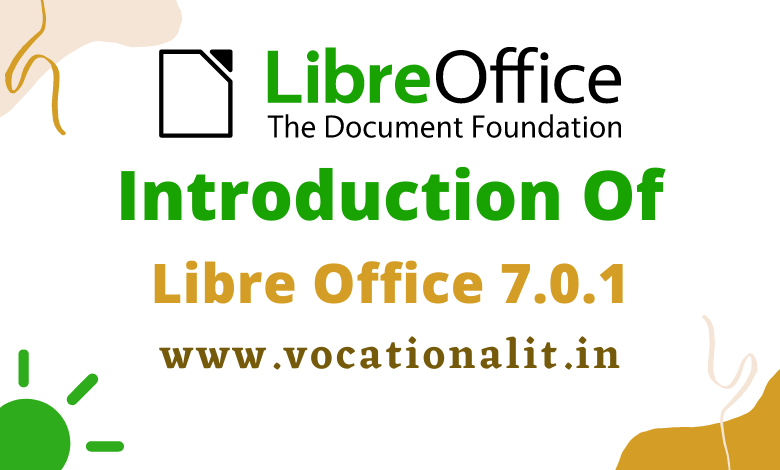 Translation in [GTranslate]
Introduction of LibreOffice
Libre Office is an open suite which helps you to create file. It is just as a Microsoft Office but better than Microsoft Office. It is an open source which is freely available to everyone. You can use it without paying an cost.
You can make various types of file in LibreOffice. For example:- docx, doc, xls, pdf etc.
It was released in 2011. It was written in XML, Java, C++ languages. Its available for many platforms. For Example Microsoft Windows, macOS, Linux, Android and IOS etc.. You can make word file in libre Office. It uses Open Document Format for Office. Libre Office is very useful tools for it.
Libre Office have some applications like:-
'Writer' – It is like a Microsoft Word in which you can make docx file. It has advance features but also used as text editor.
Calc – Calc is like Microsoft Excel a spreadsheet program. It has many features so that you can easily calculate math sums. And also has feature which automatically defines series of graph.
Impress – It is like a PowerPoint Presentation. Presentation can viewed on any computer using adobe Flash. It is export as SWF files. SWF format used for video graphics, multimedia etc. In this, file is displayed as a slide show.
Draw – It is similar to Microsoft Visio. It is like a drawing tool or diagramming tool. Draw act as a PDF editor. You can use Draw for drawing like you can draw flowchart easily and many design. Draw also provide connectors.
MATH – MATH is an application used for Mathematical formula so that you can edit and create formulas. XML is use for a creation of formulas.
Base – Base is a like a Microsoft Access. It is a database management program. In the Base, You can create and manage the database.
---